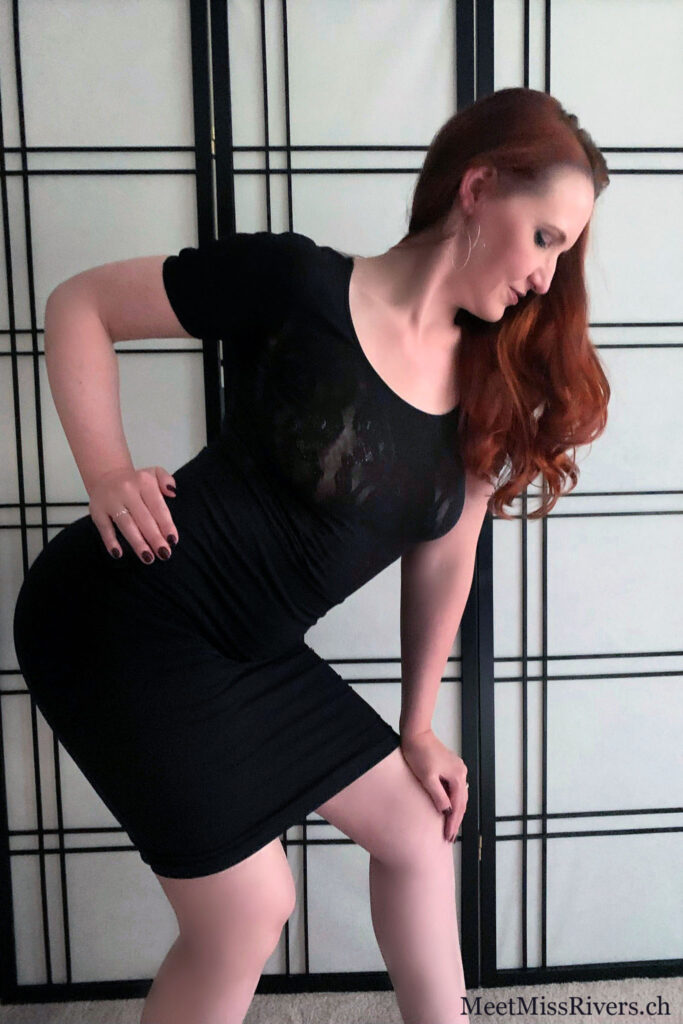 Consider me the cute lady next door who turns out to be the adventurously kinky girlfriend you've always secretly wanted. Let that fantasy become a reality, and allow me to seduce and indulge you…
I'm 5'6, but rather taller in the high heels that are my preferred footwear (or sometimes my whole outfit). I'm in my mid-30s, with a figure made for corsetry – the perfect blend of statuesque and curvy. I enjoy wearing dresses, leather, high heels, stockings, lingerie, or corsets while I play. I have no body modifications on my satiny-smooth skin.
I am college educated, a former librarian, and a voracious reader; my favorite genres are speculative fiction, history, and biography. My media tastes are eclectic, ranging from Downton Abbey to Doctor Who, and from Shakespeare to Sondheim. You'll find me a stimulating and intellectual conversationalist, and I value thoughtfulness and wit in others. Book recommendations are always welcome and encouraged.
I love travel and exploration. One of my passions is culinary adventure; I have been known to travel to distant cities solely to sample restaurant offerings. I'm a sensualist through and through, and much of my time is spent pursuing sensory pleasures of all kinds. I'm an elegant yet enthusiastic dining companion – care to share an evening at your favorite restaurant?
A few of my favorite things: the color purple, lingerie, corsets, stockings, leather, massages, lilacs, raspberries, chocolate, champagne, kissing, pin-up girls, baby goats and lambs, the smell of old books, musical theater, impeccable grammar, well-composed emails, flirting.
Age: mid-30s
Shoe size: 8.5US/39EU
Bust: 36C
Dress size: 10/Large